Na diverse opleidingen gevolgd te hebben, heb ik mij gespecialiseerd in abstracte schilderijen en daarin mijn eigen techniek ontwikkeld.
De natuur speelt in mijn werk een grote rol, de vele facetten daarin zijn zeer boeiend en al spelend met kleur creëer ik daarmee mijn dynamische schilderijen.
Ik wil met mijn abstracte werken de mensen aanzetten tot een creatief denkproces.
Mijn werk is regelmatig te zien op verschillende exposities in binnen en buitenland.
Op mijn website vindt u een weerspiegeling terug van de schilderijen, in een steeds wisselende fotocollage
After several courses have followed, I have specialized in abstract paintings and it developed my own technique.
Nature plays in my work a major role, the many facets therein are very engaging and while playing with color thus I create my dynamic paintings.
I want to encourage the people with my abstract works in a creative thought process.
My work is regularly shown in various exhibitions at home and abroad.
On my website you will find a reflection back of the paintings in an ever-changing photo collage
Lid van de Nationale Associatie van Beeldende Kunstenaars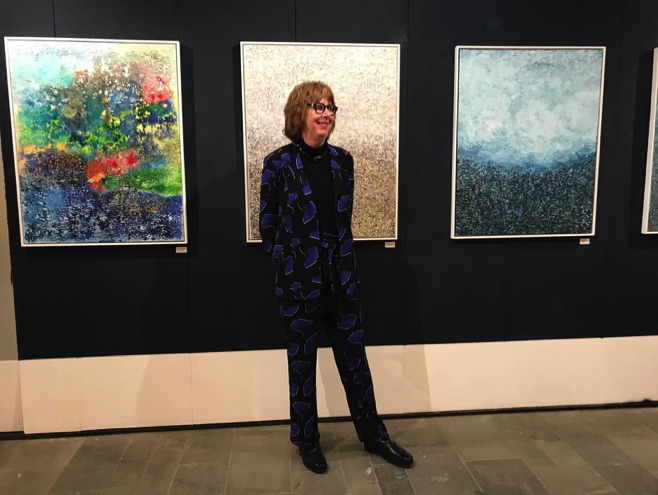 8 t/m 10 juni Kunstroute Gulpen-Wittem, locatie: Landgoed Kasteelhoeve Cartils te Wijhre
1 en 2 juni, Kunstfietsroute Castricum